Friends of Rufford School (PTA)
https://www.facebook.com/groups/969859416465959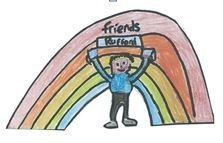 Friends of Rufford School- Meet the Committee
Kirsty Harrison - Joint Chair
Rachel Ryding - Joint Chair
Katie Lester - Secretary
Claire Davies - Treasurer
Clare Hardman - Tuck Shop Co-ordinator
Abi Williamson - Recycle Co-ordinator
The Friends PTA is an open and friendly group of parents/carers working towards a common goal, supporting the education of the children at your school and strengthening the school community.
Having a child at this school means you can join us. We can use any skills you have and you might learn new ones. Being involved is a great way to get to know the school and other parents.
Any time you can give is welcome.
DO YOU SHOP ONLINE?
If the answer is yes, please help us by using...
www.easyfundraising.org.uk/ruffordsch
easyfundraising is the easiest way to raise money for Rufford CE Primary School's PTA . Shop with any of over 2000 well known retailers listed on easyfundraising.org.uk and a percentage of what you spend is passed to Rufford CE Primary School's PTA Fund, at no additional cost to you. Retailers include Amazon, M&S, Vodafone, eBay, Tesco, Viking and many more.
....or you could use
Amazon Smile
You shop. Amazon gives.
Amazon donates 0.5% of the net purchase price (excluding VAT, returns and shipping fees) of eligible purchases to the charitable organisation of your choice.
please click on ...... https://smile.amazon.co.uk/ch/1112269-0
Please register to support us today.