Admissions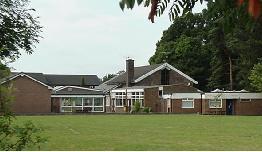 Thank you for your interest in Rufford Church of England Primary School
Admissions September 2021
If you have a child who has a 4th birthday between 1st September 2020 and 31st August 2021,? Then for Lancashire resident families you need to start thinking about applying for a school place, even if an older brother or sister is already attending your preferred school/academy.
The means of application is via Lancashire's on-line system at:-
www.lancashire.gov.uk/schools (then click on "School Admissions" then "Apply for a school place")
The application process will go live on 1st September 2020. It is quick and easy to use and offers an e-mail receipt of all submitted applications. Please ensure that you hit the "submit" button when you are ready to send in your completed on-line application. If you live in Lancashire you can include out of area preferences on your on-line application.
The closing date for primary school applications for September 2021 is at 11-59 pm on:-
Friday 15th January 2021
Primary offers will be confirmed with you by Friday 16th April 2021.
For prospective parents, we are hoping to hold an Open Day which is currently planned for Wednesday 4th November. Due to the current restrictions in place for schools we will confirm this date when we have further information. Please keep an eye on our website and school Facebook page for further information.
For more information you can read our Admissions Policy for 2021 below.
If you have a child who would like to join our school in any year group at any other part of the year (reception – year 6), please contact us for further details. If restrictions allow we will be pleased to show you around our school.
Tel: 01704 821300
Email: bursar@rufford.lancs.sch.uk
Please click on the pdf files below for the School's Admission Policy and Supplementary Information Form (SIF).
Please note parents should refer to the admissions policy for the school year their child started in Reception Class..
| Name | |
| --- | --- |
| 2014 Admission Arrangements.pdf | Download |
| 2015 Admission Arrangements.pdf | Download |
| 2016 Admission Arrangements.pdf | Download |
| 2017 Admission Arrangements.pdf | Download |
| 2018 Admission Arrangements .pdf | Download |
| 2019 Admission Arrangements.pdf | Download |
| 2020 Admission Arrangements.pdf | Download |
| 2021 Admission Arrangements determined.pdf | Download |
Showing 1-8 of 8
If you require further information regarding the admissions procedure please do not hesitate to contact the Acting Headteacher - Mrs R Elleray.